Genome Sequence-Based Screening for Childhood Risk
and Newborn Illness

Principal Investigators: Robert C. Green and Alan H. Beggs
Co-Principal Investigators: Peter Park, Heidi Rehm, Pankaj Agrawal, Richard Parad, Ingrid Holm and Amy McGuire
The idea of implementing genomic sequencing in newborn babies is an exciting possibility that could potentially shepherd an evolution from a public health model to a model of personalized medicine. However, the processes, risks and benefits of such a practice are not well understood.
Currently, all newborns receive a heel stick blood test shortly after birth in order to screen for 30 heritable, treatable conditions such as blood, endocrine, and metabolic disorders and other conditions prescribed by the state.  This screening helps many children to avert a lifetime of battling disease and exorbitant healthcare costs.  In comparison to this state-mandated, conventional newborn screening (cNBS), voluntary genomic newborn screening (gNBS) has the potential to be mo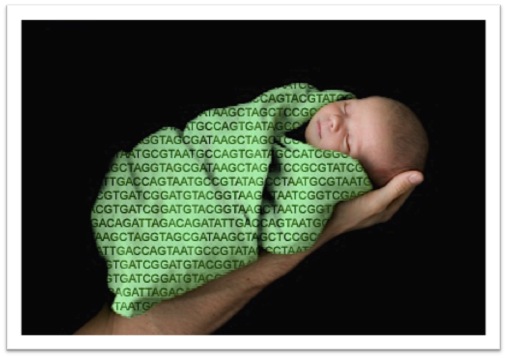 re comprehensive, thus providing great clinical and personal utility to families and physicians, but also has the potential for tremendous ambiguity in the interpretation of results. We do not know the extent to which genomic information will benefit or harm newborns and their families, but we do know that its impact cannot fully be elucidated by opinion surveys, anecdotes, or expert consensus in the absence of actual implementation. It is therefore important to study the impact of genomic screening in a safe and controlled manner, before market forces outpace our understanding of the implications, risks and benefits of this technology.  In a pilot study conducted at Brigham and Women's Hospital (BWH) that helped inform the design of the BabySeq Project, parents of newborns were asked on the BWH post-partum unit how interested they would be in genome screening of their newborn if available through a research study. A subset of these parents were presented with descriptions of possible results from genome sequencing and were asked hypothetically which results they would want to receive about their newborn.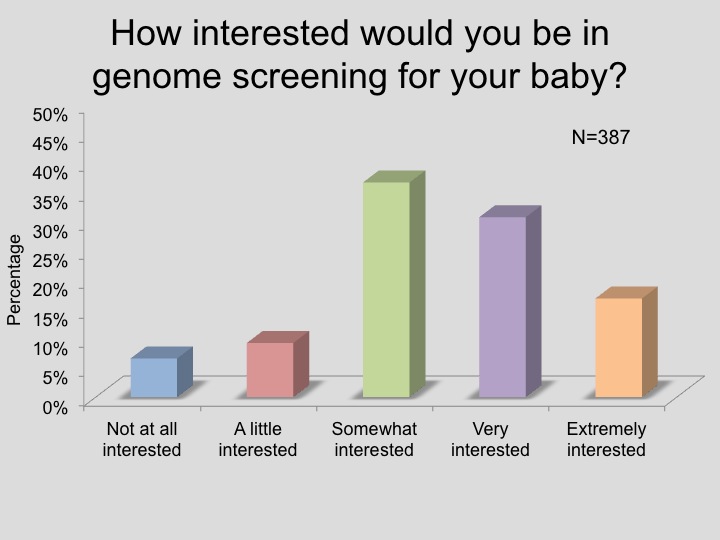 The National Institute of Child Health and Human Development (NICHD) and the National Human Genome Research Institute (NHGRI) have discussed the potential of genomic screening of newborns in recent years.  Recognizing that the application of genomic technologies to newborn screening is inevitable, together these institutes dedicated funding for research projects aiming to answer difficult questions surrounding genome sequencing of babies: For disorders currently screened for in newborns, how can genomic sequencing replicate or augment known newborn screening results? What knowledge about conditions not currently screened for in newborns could genomic sequencing of newborns provide? What additional clinical information could be learned from genomic sequencing relevant to the clinical care of newborns?  
In the first overall public heath initiative of its kind, these institutes have committed $25 million dollars over five years to four projects that will investigate the use of genomic sequencing in newborns.  In Boston, the BabySeq Project will be led by Dr. Robert Green of Brigham and Women's Hospital and Dr. Alan Beggs of Boston Children's Hospital.  The BabySeq Project will be a highly collaborative multi-disciplinary clinical trial that will apply and refine an interpretive pipeline for reporting results developed for our MedSeq project and a thoroughly understandable gNBS report to present known pathogenic variants associated with childhood onset Mendelian conditions, carrier status and response to medications.  We hope that this project will significantly accelerate the appropriate use of genomics in pediatric medicine for both healthy and sick babies by creating and safely testing novel methods for integrating information from genome sequencing of newborns into clinical pediatric care.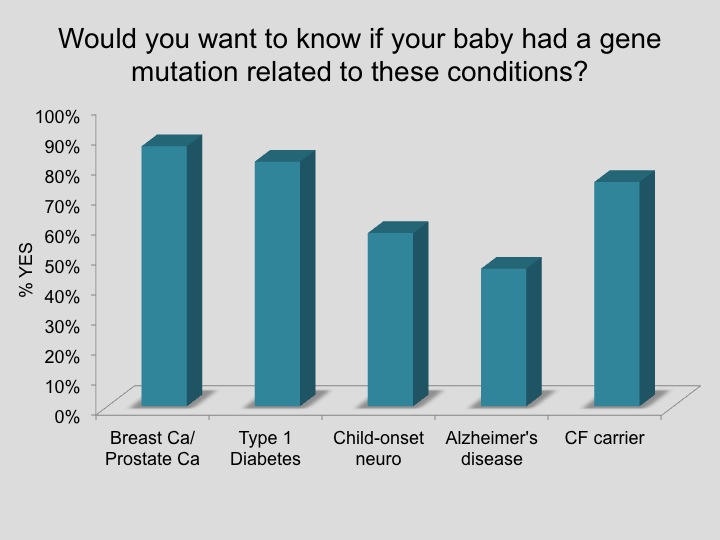 After revision of the protocol and IRB approval, we plan to enroll 240 healthy newborn infants and their parents at Brigham and Women's Hospital, and 240 infants and their parents from the Neonatal Intensive Care Unit at Boston Children's Hospital, and randomize each group to receive only cNBS, or both cNBS and gNBS, in order to evaluate the benefits and harms of providing gNBS. The genomic sequences will also be available to pediatricians for candidate gene analysis in all babies who were sequenced and later develop symptoms that suggest an underlying genetic disorder. We will examine the clinical outcomes, benefits, and harms of providing gNBS and of having a full genomic sequence available as a resource for interrogation in both healthy and sick infants.
Our initiative will be the first randomized trial ever implemented to explore the benefits and risks associated with gNBS. An experienced team of national leaders in bioinformatics, genomic medicine and Ethical, Legal, and Social Implications (ELSI) research will conduct the study, endeavoring to navigate the ethical ramifications, how to handle incidental findings – those results that the doctors are not primarily looking for, whether sequencing results affect parents' relationships with their babies, and if sequencing results alter pediatricians' treatment decisions. The results will fill critical knowledge gaps about the application of gNBS in the newborn period and resolve longstanding ELSI controversies with empirical evidence.